Not everyone wanted to do their own portrait - which turned out to be just as much fun!
Rose used a clip art photo and I was astounded that the end result looked so much like her. It was proof to me that you can take any photo and make it over to look a little bit like yourself!
Kathleen chose to paint her granddaughter. It's an amazing portrait
But even I was surprised to see the resemblence. I think it would be fun to do this same class, but paint your photo and make you look 5 years old!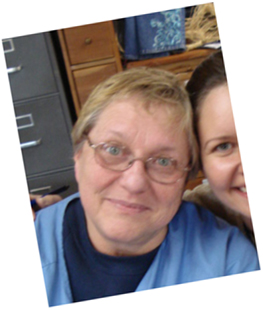 She's going to shoot me for posting that photo - but the resemblance is just amazing!
The next 2 (and me) opted to paint their pets - which is just beyond fun! I just love them both!!!
I can't believe how much fun this class was. I can see doing each one of my sisters and having the 4 of us framed on the wall.....but my next one is going to be my other puppy. I will hang them next to the photo I did of myself. I'll try to get photos of those and the technique up in the next few days!