I'm on a roll!!! The brand new issue of
Stampington Holiday & Celebrations
just came in the mail and I have 3 Hannukah ATCs on page 27!
That brings my total of published pieces up to 153!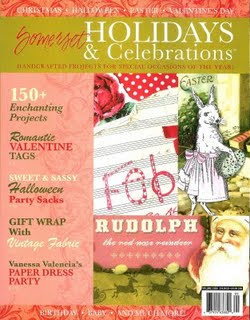 And, 3 sets of Spellbinders pendant dies arrived in the mail today so I promise tomorrow I will have actual designs to share! Gotta get ready for the show this weekend!